BIKE WEEK:
July 18, 19, 20 and 21.
Just 7 miles from downtown!

***Snore while "U" Roar at the French Quarter***

FREE camping during the bike rally! *FREE ELECTRIC*   -Breakfast in the morning –Beer Specials –Corn Hole Tournaments 
RIDE IN BIKE SHOW DURING THE BIKE RALLY WEEKEND! Bring your bike to The French Quarter and win in the following categories (Best Dressed, Classic and Oldest)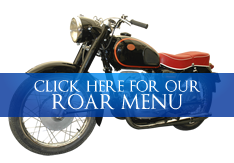 Hours of operation:
Monday through Sunday 11:00AM-2:00AM
Free Summer camping!
Country and Rock bands every weekend.
DJ every Friday with Karaoke.
Happy Hour Monday-Friday 5-7.
Whether its graduation, wedding reception, stag and drag or you just want to have a summer party join us here at the French Quarter. We have a back pavilion perfect for any event!
NIGHTLY SPECIALS:
Monday: 5PM-7PM Happy Hour
8PM-10PM $1.50 Pints
Tuesday: 5PM-7PM Happy Hour
8PM-10PM .45 cent wings and $4.00 pitcher of Coors Light
10PM-12AM $1.75 WELL mixed drinks
Wednesday: 5PM-7PM Happy Hour
8PM-10PM $2.00 Bud Family
Thursday: 5PM-7PM Happy Hour
Friday: 5PM-7PM Happy Hour
9:00PM DJ
10PM-12AM $1.50 WELL shots
Saturday: 8PM-10PM $1.50 Pints
Sunday: 7PM-9PM .50 cent wings
9PM-11PM $4.50 pitchers